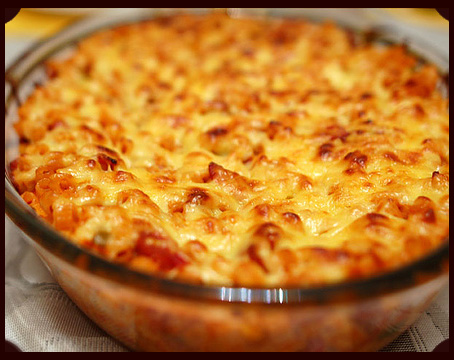 Copyright 2011 Casserole Recipes | Chicken Broccoli Pasta Casserole Recipe All Right Reserved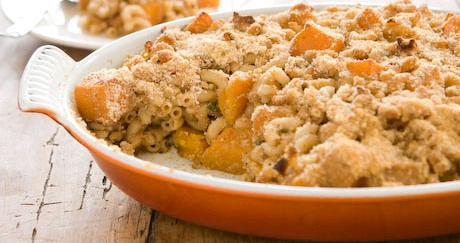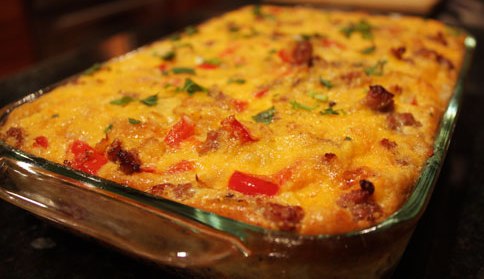 Chicken Broccoli Pasta Casserole Recipe
Ingredients

1-1/2 cups multigrain rotini pasta, uncooked

3 cups  small broccoli florets

1 lb. boneless skinless chicken breasts, cut into bite-size pieces

1/2 cup  fat-free reduced-sodium chicken broth

2 oz. (1/4 of 8-oz. pkg.) PHILADELPHIA Neufchatel Cheese, cubed

1 cup  KRAFT 2% Milk Shredded Mozzarella Cheese, divided

2 Tbsp. KRAFT Grated Parmesan Cheese

Directions for Chicken Broccoli Pasta Casserole Recipe

- Turn oven on to 375

- Cook the pasta following directions

- Add in broccoli for the last few minutes of boiling water

- In a pan, cook the chicken until no longer pink

- Mix in the chicken broth

- Add in the neufchatel until melted

- Stir in 1/2 cup of mozzarella cheese

- Drain the pasta and broccoli

- Add in the chicken mixture

- Spoon the mixture into casserole dish

- Bake for 20 minutes

This is an easy to make chicken broccoli pasta casserole recipe that is great for potlucks, church gatherings, holidays, or outside gatherings. It is also an eeasy and quick recipe for you working folks, single folks, or even for kids to make!

Also Check Out:

Chicken Broccoli Pasta Casserole

   6 ounces egg noodles

   3 tablespoons butter

   1 yellow onion, chopped

   1/4 cup all-purpose flour

   1 1/2 cups chicken broth

   3/4 cup milk

   salt and pepper to taste

   5 cups cooked, shredded chicken breast meat

   1 (10 ounce) package chopped frozen broccoli, thawed

   1 cup shredded Cheddar cheese

   1 cup shredded provolone cheese

- Boil the pasta for 6 to 7 minutes.

- Turn oven on to 400

- Saute the onions until tender

- Mix in the flour

- Stir in the chicken brother and milk untio sauce starts to thicken

- Add the noodles to the casserole dish

- Add in chicken to casserole

- Place the broccoli over the chicken

- Pour the sauce over casserole dish

- Cook for 25 minutes