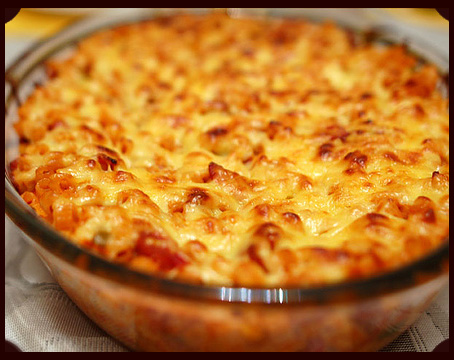 Copyright 2011 Casserole Recipes | Chicken Bacon Casserole Recipe All Right Reserved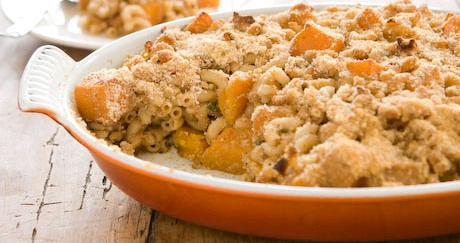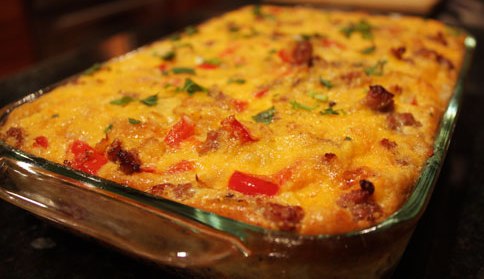 Chicken Bacon Casserole Recipe
Ingredients

•8 ounces mini penne pasta or elbow macaroni

•6 to 8 slices bacon

•2 tablespoons butter

•1 pound chicken breasts or chicken tenders, cut in 1-inch pieces

•4 green onions, sliced

•2 tablespoons flour

•1 1/2 cups milk

•1/2 cup chicken broth or more milk

•1 teaspoon salt, or to taste

•1/4 teaspoon ground black pepper

•1/2 teaspoon dried leaf thyme

•8 ounces Cheddar cheese, shredded

•4 ounces American cheese, shreds or chopped

•1 cup frozen peas, thawed

•1 cup bread crumbs

•1 tablespoon melted butter

Directions for Chicken Bacon Casserole Recipe

- Cook pasta by following package directions

- In a pan, cook the bacon. Remove from pan

- add in butter and cook chicken until browned

- Add in green onions and flour

- Gradually stir in milk until thickened

- Add in sal, pepper, and thyme

- Lastly add in cheese, peas, and crumbled bacon

- Pour chicken into casserole dish

- Top with bread crumbs

- Bake for 30 minutes

This chicken bacon casserole recipe was just fantastic! A delicious meal, and I am low carbing so it was a real treat. My family just had it and WOW!! SUPERB!!

Also Check Out:

Chicken Bacon Broccoli Casserole

1 head broccoli, chopped, cooked

4 chicken breasts, diced, cooked

7 slices bacon, chopped, cooked

3/4 cup sour cream

4 tablespoons cream cheese

1 1/4 cups monterey jack cheese, grated

1 cup chicken stock

1/4 cup milk

1/8 teaspoon ground pepper

1/2 teaspoon garlic powder

1/2 cup monterey jack and cheddar cheese blend, grated

2 tablespoons parmesan cheese

1/2 teaspoon bacon grease, reserved (optional)

1 In a medium saucepan, heat chicken stock until boiling.

2 Reduce heat to low and stir in sour cream and milk.

3 When dissolved, stir in monterey jack.

4 When dissolved, stir in cream cheese.

5 Add garlic powder, ground pepper, and bacon grease (optional).

6 Whisk until smooth.

7 Remove sauce from stove and pour into the bottom of a rectangular glass casserole dish.

8 Layer chicken, bacon and broccoli over the sauce.

9 Sprinkle cheddar/jack and parmesan over the top.

10 Bake at 350 for 15-20 minutes