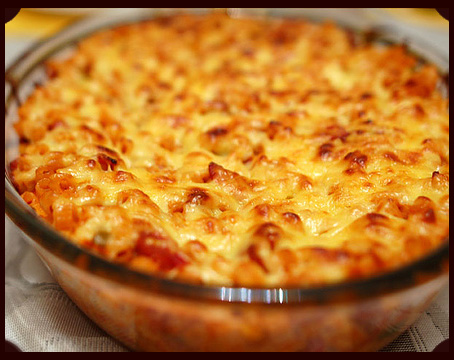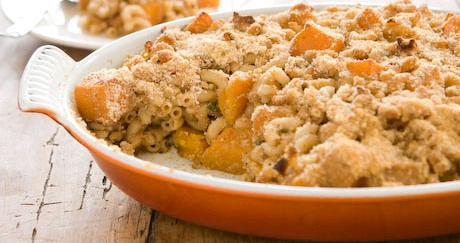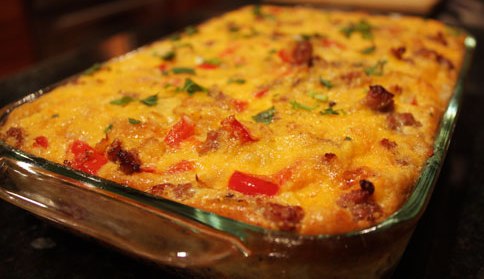 Beef and Eggplant Casserole Recipe
The Beef and Eggplant Casserole Recipe was delicious, not like the tepid meat mush that is called moussaka in a diner. Simple recipe with a big wow factor. Make sure to buy enough eggplant, it reduces a lot.

1 medium size eggplant

1 pound lean ground chuck

1/2 cup chopped onion

1/2 cup chopped bell pepper

1 tablespoon olive oil

1 tablespoon flour

3/4 teaspoon salt

1/4 teaspoon oregano

1 cup chopped tomatoes

1 1/4 cup grated cheddar cheese

Directions

Turn Over to 350 Degrees

With your eggplant, peel and slice it into half inch think pieces. Cook in boiling water until tender.

In a seperate pan, cook the beef and bell pepper in oil until browned.

Add flour, seasonings, and tomotoes and cook until mixture becomes thick. In a casserole dish, add eggplant, meat mixture, and cheese. Repeat layers and bake for 30 minutes.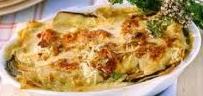 Copyright 2011 Casserole Recipes. | Beef and Eggplant Casserole Recipe: All Right Reserved

If your looking at this page, you must be a fan of eggplant. This beef and eggplant casserole recipe will be a huge hit and recommended for a nice appetizer. For the vegans out there, feel free to remove the ground beef and stick with just the eggplant for your casserole dish. This recipe will take you roughly 40 minutes to make so prepare your dinner accordingly.

For other great recipes like the
Beef and Eggplant Casserole Recipe
, check out the
beef casserole recipe
page.