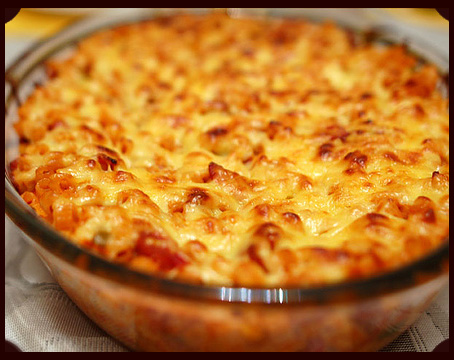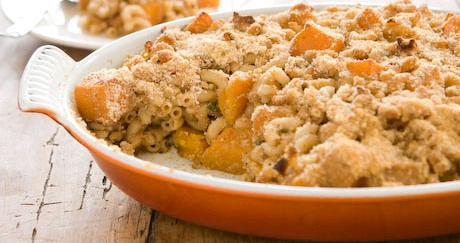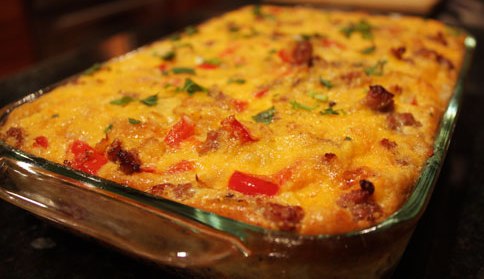 Stuffed Pepper Casserole Recipe
This is great! I think it's better than the stuffed pepper recipe I have. I used ground bison and 1 1/2 cups of a jar of Classico tomato basil spaghetti sauce. I also added 1 teaspoon each of garlic powder and Worcestershire sauce to the meat, onions, and peppers as they were cooking.This is a total keeper for me.

2 cups chicken broth

1 cup rice (not instant)

1 lb ground beef (I used meatloaf mix)

1 medium onion, chopped

2 medium bell peppers, seeded and chopped

1 1/2 cups spaghetti or 1 1/2 cups tomato sauce

1 cup shredded cheddar cheese

Directions

Turn oven on to 350 degrees.

Cook the rice and pour into the casserole dish. At the same time boil the chicken broth and pour over the rice.

In a pan, cook the ground beef, pepper, and onion until browned. Drain Well.

Add the tomato sauce and pour over the rice. Top with the cheddar cheese and bake for 45 minutes.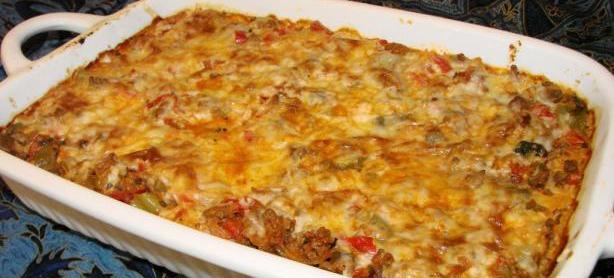 Copyright 2011 Casserole Recipes. | Stuffed Pepper Casserole Recipe: All Right Reserved