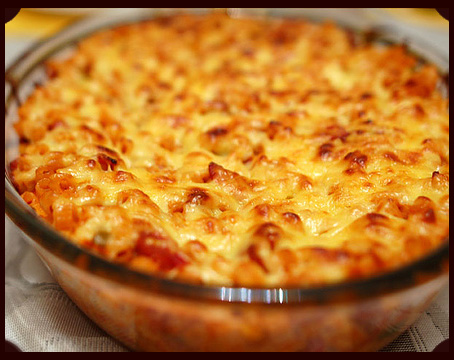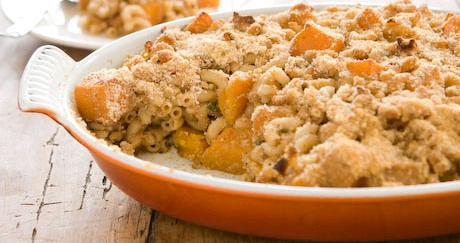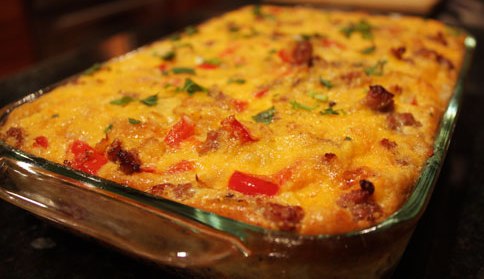 Three Layer Beef Casserole
The Three Layer Beef Casserole is a very easy way to make a ground beef casserole. It will easily fill a 9x12 casserol dish and feed quite a large family.

2 pounds lean ground beef

2 cloves garlic, minced

1 large onion, finely chopped

2 (15 1/2 oz.) cans tomato sauce

1 tablespoon dried basil

1 (8 to 10 oz.) package spinach fettucine

1 can cheddar cheese, shredded

1 (8 oz.) package cream cheese

1/2 cup sour cream

1/2 cup milk

Turn oven to 350 degrees.

In a pan, cook the ground beef until brown and drain the fat. Mix in the garlic, onion, basil, and tomoto sauce. Cover pan and let it simmer for abou 30 minutes. In a different pot, cook the noodles until tender and drain.

In a 3 quart casserole dish, spread the meat mixture around. Top mixture with noodels and spring on cheddar cheese.

Whip the milk, cream cheese, and sour cream together until smooth. Pour mix on top of casserol and base for 40 minutes.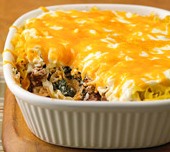 Copyright 2011 Casserole Recipes. | Three Layer Beef Casserole Recipe: All Right Reserved