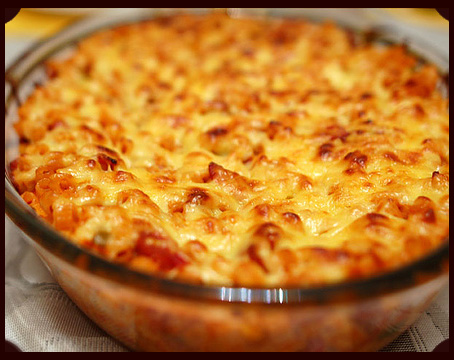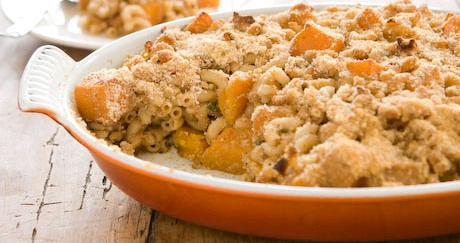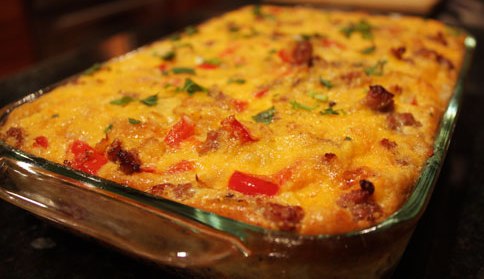 Company Beef Casserole
You said it: MOIST AND YUMMY!! I was not expecting too much when I made this but ended up very IMPRESSED! It was very moist and tasted just delicious! My husband and son both loved it which is rare! I will put this in my favorites. Thanks!

2 pounds ground beef

1 large onion, diced

1 green pepper, diced

3 cans golden mushroom soup

1 pint cottage cheese

1 small package noodles (any size)

1 teaspoon Italian seasoning

1 tablespoon Worcestershire sauce

1/2 teaspoon curry

1/2 teaspoon salt

Parmesan cheese

parsley

Directions

Turn oven on to 350 degrees.

In a pan, fry the onions in butter until brown. Once brown, add the ground beef and green peppers. Cook over medium heat and drain out the fat. Add all the seasonings and worcestershire. 

Stir in the mushroom soup and line the casserole dish with 1/3 f the cooked noodles. Add the next layer with cottage cheese and then top with the meat mixture. Bake for 30-35 minutes.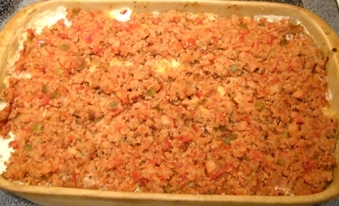 Copyright 2011 Casserole Recipes. | Company Beef Casserole Recipe: All Right Reserved