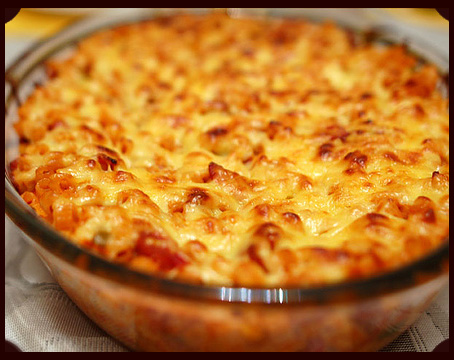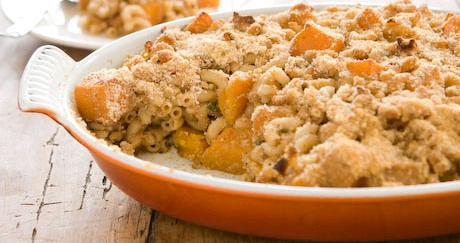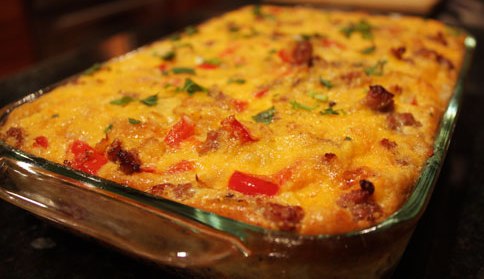 Cincinnati Style Chili Casserole Recipe
Have you ever tried a Cincinnati-style chili recipe? Neither had I until I made it one year for an informal chili cook-off at a friend's house. Was I ever surprised when it took first place!

2 pounds beef, lean ground

2 cup(s) onion(s)

1 jar(s) garlic pasta sauce

1 can(s) beans, red kidney

1/2 cup(s) water

2 tablespoon chili powder

2 tablespoon chocolate, semisweet pieces

1 tablespoon vinegar

1 teaspoon cinnamon, ground

1 teaspoon bouillon, beef

1/4 teaspoon pepper, cayenne

1/4 teaspoon allspice, ground

1 pounds pasta, cut ziti

cheese, cheddar, shredded

Directions

In a pan, cook the ground beef and unions until browned. Drain well to get rid of fat. Move the ground beef into a slow cooker.

Stir in pasta sauce, chili powder, water, kidney beans, vinegar, chocolate, bouillon, cinnamon, pepper, and allspice.

Cook in slower cooker for 8-10 hours

Before serving, cook pasta and add to the meat mixture.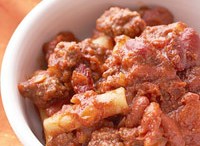 Copyright 2011 Casserole Recipes. | Cincinnati Chili Casserole Recipe: All Right Reserved