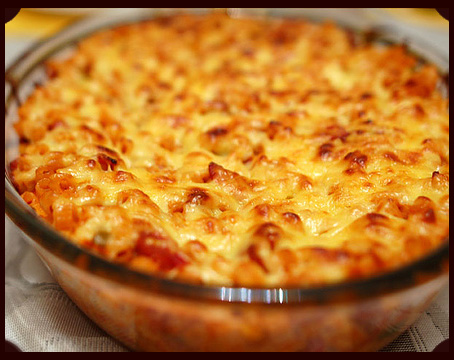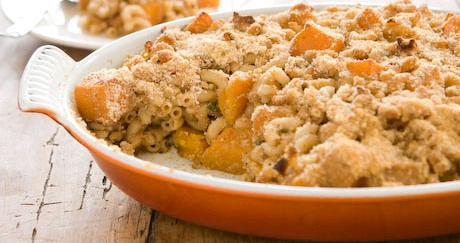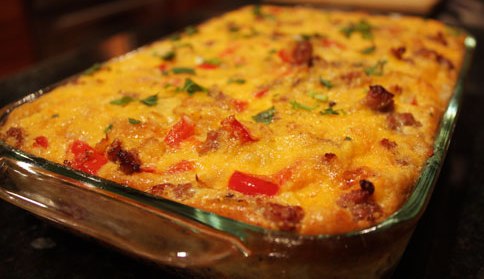 Bacon Cheeseburger Casserole Recipe
Who doesn't like bacon cheeseburgers? This is sooooo good and family friendly. It is kind of like "glorified hamburger helper" but you can tell it is from scratch! It's also quick and easy :)

1 lb uncooked pasta (rotini, rotelle, penne, small "or" medium shells, elbow) or 12 ounces egg noodles

2 lbs lean ground beef

1 lb bacon

1 small onions, chopped fine or 2 tablespoons minced dried onions

2 (10 1/2 ounce) cans condensed tomato soup

1 -2 teaspoon salt (or to taste)

1/2 teaspoon pepper (or to taste)

8 ounces shredded extra-sharp cheddar cheese (I don't suggest using a milder cheese) or 8 ounces sharp cheddar cheese (I don't suggest using a milder cheese)

Directions

1. Cook pasta as instructed from box. Drain

2. In a pan, cook the bacon until nice and crisp

3. In another pan, cook the ground beef and onion until browned

4. Crumble the bacon into the beef mixture

5. Add tomoato soup and let simmer.

6. Add pasta and stir everything together.

7. Top with cheddar cheese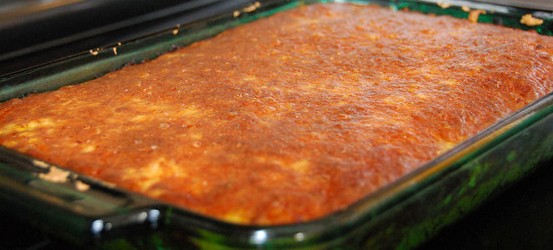 Copyright 2011 Casserole Recipes. | Bacon Cheeseburger Casserole Recipe: All Right Reserved

The bacon cheeseburger casserole recipe is always a fan favorite. Who doesn't like the taste of a good cheeseburger even if it's in a casserole dish. This is more of an italian tasting dinner and very hearty. If you plan on making this bacon cheeseburger casserole recipe, make sure you have a larger crowd of 4-6 people to help you eath this quick and easy meat dinner. Also substitue the ground beef with some sausage or chicken for a different style dinner.

For other great recipes like the
Bacon Cheeseburger Casserole Recipe
, check out the
beef casserole recipe
page.