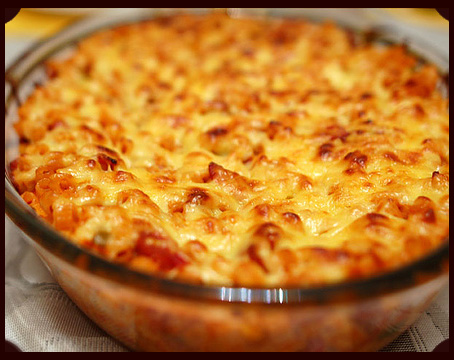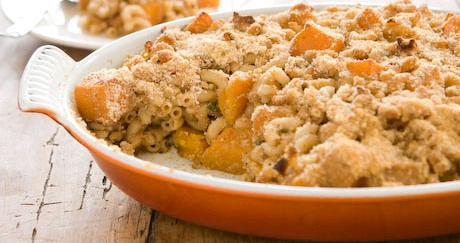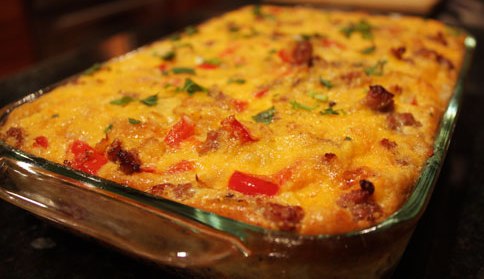 French Toast Casserole Recipe
1 loaf (1 pound) French bread, cut into 1-inch cubes

4 teaspoons sugar

1 teaspoon vanilla extract

3/4 teaspoon salt

3 tablespoons sugar

2 teaspoons ground cinnamon

Maple syrup, optional

2 tablespoons butter

3 cups 2% milk

8 eggs, lightly beaten

Directions for French Toast Breakfast Casserole

Turn oven to 350 degrees

1. Place bread cubes into 13X9 casserole dish.

2. In a bowl, mix together the eggs, milk, vanilla, sugar, and salt. Pour over the bread in the casserole.

3. Combine sugar and cinnamin and coat the top of the mixture

4. Bake for about 45-50 minutes

Copyright 2011 Casserole Recipes. | French Toast Casserole Recipe: All Right Reserved

Cinnamon and sugar top this french toast casserole recipe perfectly. I could eat this for breakfast, lunch, and dinner!