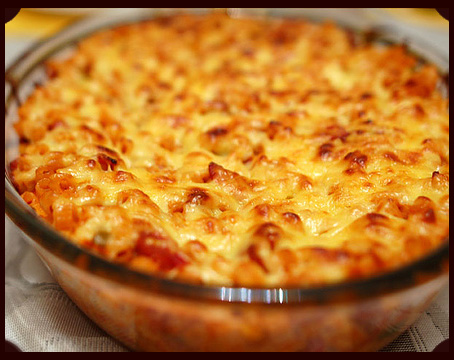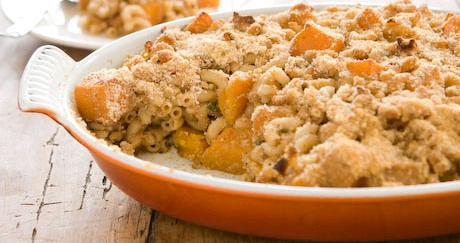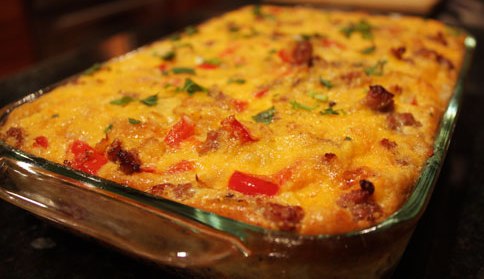 Apple French Toast Casserole Recipe
Ingredients

2 loaves sourdough bread (crusts removed)

1 package of cream cheese

1 tablespoon sugar

1 tart apples

6 eggs

1 cup milk

1 1/2 teaspoon cinnamon

Directions for Apple French Toast Casserole

Turn oven to 375 degrees

Slice the bread in half and layer the bottom of a casserole dish. Top with some cream cheese.

Sprinkle on the sugar and tart apple. Add the rest of the bread and repeat the process.

In a seperate bowl, mix the eggs, milk, and cinnamon together. Pour over casserole mixture.

Bake for 35 Minutes.

Copyright 2011 Casserole Recipes. | Apple French Toast Casserole Recipe: All Right Reserved

I was a little worried about the apple french toast casserole recipe when I took it out because the bread was crusty on top, but once it was flipped it was perfect. It smells like apple pie while cooking!


When is the last time you had french toast? This aple breakfast casserole is a crowd pleaser when you are in the mood for something a little different. You can easily use different fruits, the but apple compliments this dish very well. Best part is that this apple french toast casserole recipe takes only 30-35 minutes to make. You kids won't know its healthy for them and will ask you for this dish again and again.