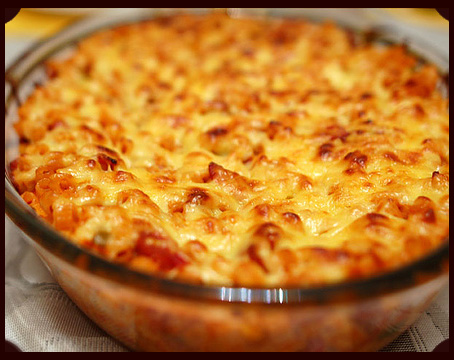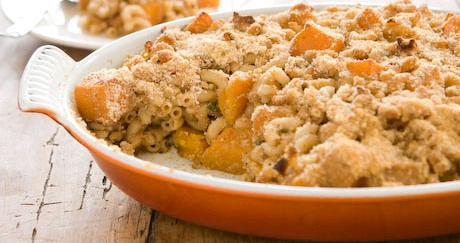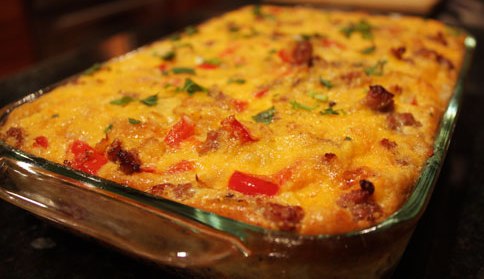 Easy Breakfast Casserole Recipe
1 pound sausage, bacon or ham

3/4 cup sharp cheddar cheese

1/2 cup mushrooms and mushroom pieces

5 eggs

1 3/4 cup milk

6 to 8 slices of bread, cubed

Turn oven to 350 degrees

In a pan, cook the meat and drain the fat.

In a casserole dish, first add the cubed bread, followed by the cooked meat, cheese, and mushrooms.

In a seperate bowl, beat the eggs, milk, salt and pepper. Pour over top of casserole mixture.

Bake for 35 minutes

My family loved this easy breakfast casserole recipe. My husband who is not a fan of sausage loved it. He actually thought I had used ground beef. Thanks so much for posting this recipe. I will be making this breakfast casserole again.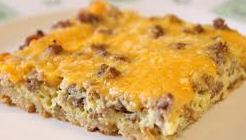 Copyright 2011 Casserole Recipes. | Easy Breakfast Casserole Recipes  All Right Reserved