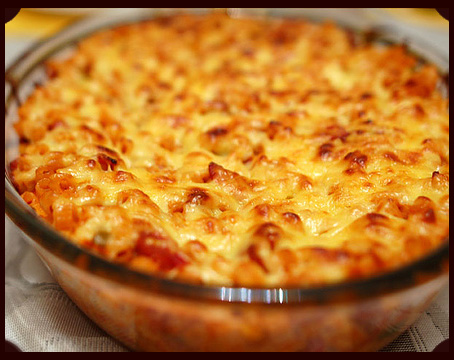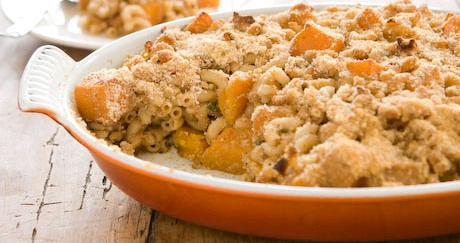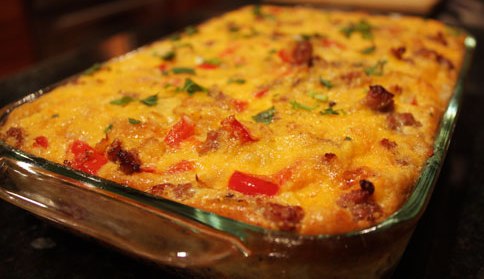 Cinnamon Raisin French Toast Casserole
Have made this cinnamon raisin french toast casserole recipe twice. 2nd time used 1/2 cinnamon raisin bread and half french bread, added nutmeg, increased the eggs to 8 and the cooking time to 1 hour with the last 25 minutes uncovered! 

10 slices white bread

1/4 pound soft butter

1/2 cup raisins

2 teaspoon cinnamon

3 cup milk

2/3 cup sugar

4 eggs

1 teaspoon vanilla

Turn oven to 350 degrees.

With the bread, trim the crust and coat generously with butter. Cut the bread slices into fourths and use half of them on the bottom of the casserole dish.

Top with some raisins and 1 teaspoon of cinnamon. Cover with rest of bread and sprinkle 1 more teaspoon of cinnamon.

Boil milk and stir in the sugar until dissolve. In a seperate bowl beat the eggs and mix with milk.

Stir in the teaspoon of vanilla and pour mixture over the bread. Bake for 40-50 minutes.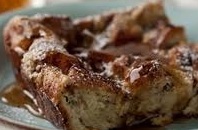 Copyright 2011 Casserole Recipes.| Cinnamon Raisin French Toast Casserole Recipe All Right Reserved