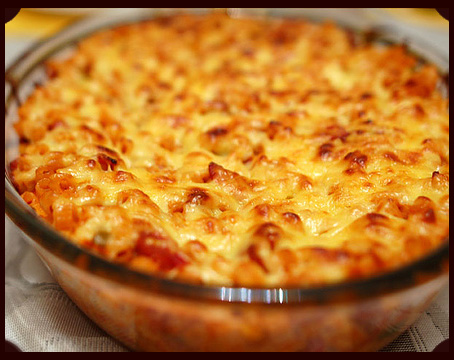 Copyright 2011 Casserole Recipes | Macaroni Casserole Recipe: All Rights Reserved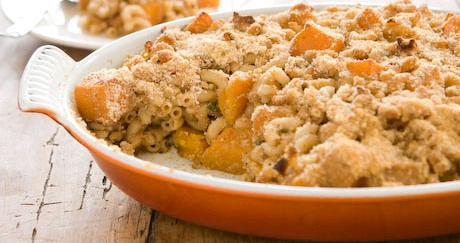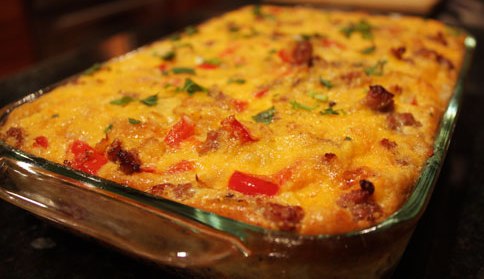 Macaroni Casserole Recipe
Ingredients

   1 pound lean ground beef

   1/2 cup chopped onion

   1 garlic clove, minced

   1 (28 ounce) can crushed tomatoes

   1 (6 ounce) can tomato paste

   2 teaspoons sugar

   1 teaspoon salt

   1 teaspoon chili powder

   1/2 teaspoon dried basil

   1/2 teaspoon dried oregano

   1/8 teaspoon pepper

   8 ounces uncooked elbow macaroni

   2 cups fat-free cottage cheese

   1 1/2 cups shredded reduced-fat Cheddar cheese

   TOPPING:

   1/4 cup dry bread crumbs

   1/4 cup grated Parmesan cheese

   1 tablespoon butter

Directions for  Macaroni Casserole Recipe

- Turn oven on to 325 degrees

- In a pan, cook the ground beef, garlic, and onion until browned

- Add in the tomatoes, tomato paste, and seasonings

- Bring the beef mixture to a boil

- Reduce heat and let simmer for 1 hour

- In a pan, boil the macaroni following directions on package

- Drain and add in cottage cheese

- In a casserole dish, add in 1 cup of the meat mixture, 1/3rd of the macaroni, and 1/3rd of cheddar cheese

- Repeat layers ending with remaining beef mixture

- Bake for 45 minutes

Great family macaroni casserole recipe! We love how different this dish is to a traditional italian recipe. The cheddar cheese really makes the difference!

Also Check Out: